Arts & Music
Arts
After receiving a grant from the Artist in Residence program SJA students, were mentored by Artist David Cunningham as they completed a mural of our patron St. Joan of Arc. After studying the Jules Bastien-Lepage painting which is exhibited in the Metropolitan Museum of Art in New York City, students developed their own impressions of this saint who was called by God when she was approximately their age. The mural created reflects her faith, courage, and purity, as well as the history at the time of St. Joan. Pieces of a mirror in the shape of the fleur-de-lis show that our faith should be reflected in our works as was St. Joan's. The mural was blessed by Archbishop Lori at the celebration of SJA's 60th anniversary in May of 2013.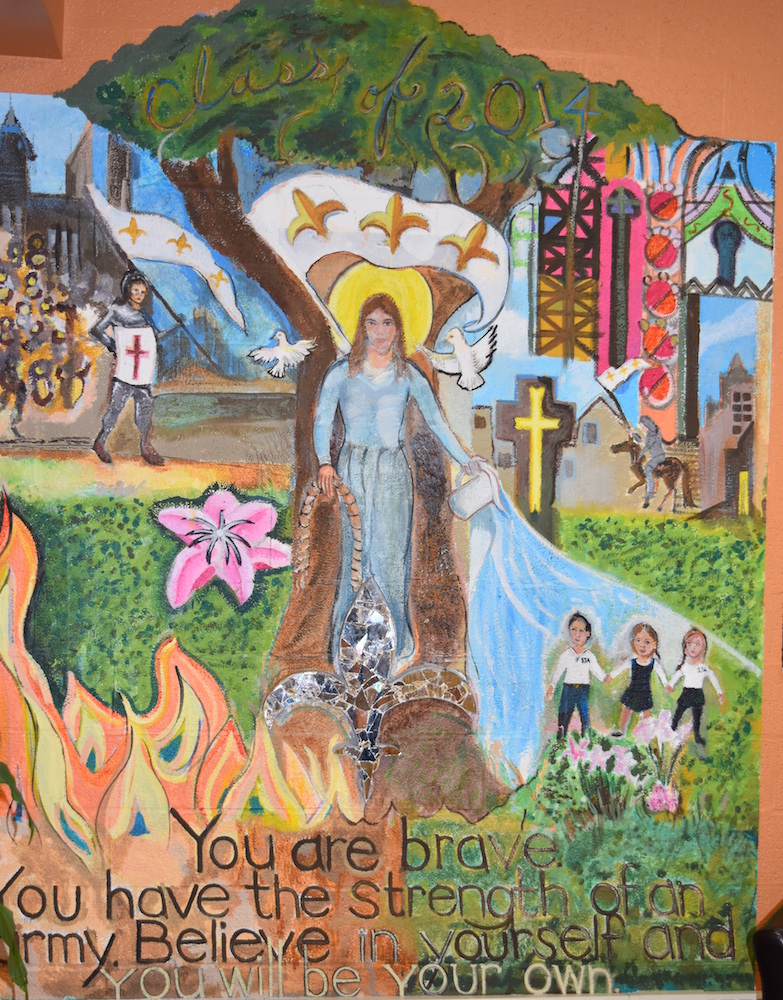 Art Clubs
St. Joan of Arc has both a Senior Art Club and a Junior Art Club.
Music
The Music program at St. Joan of Arc School is designed to educate and inspire students. The Arts are integrated into all aspects of the curriculum through project based learning. Middle school students focus on four basic topics--Music History, Music Theory, Music Performance, and Music Appreciation.
Students integrate Music with various curricula throughout such as the Civil War music studied for the Patriot play in the spring. Students research, create, and explain specific topics in music through the use of online resources. Grade 3 participates in a recorder unit, learning to understand play written music then performing at the spring concert.
Participation is encouraged in Chorus and Handbell Choir which lead music at liturgy as well as perform in concerts at school and local community functions.
The St. Joan of Arc School Choir is open to students in 3rd–8th grade. Students rehearse once a week on Fridays on a rotating schedule.
Students will present a musical in the Spring. Please download the flyer for more information.
Drama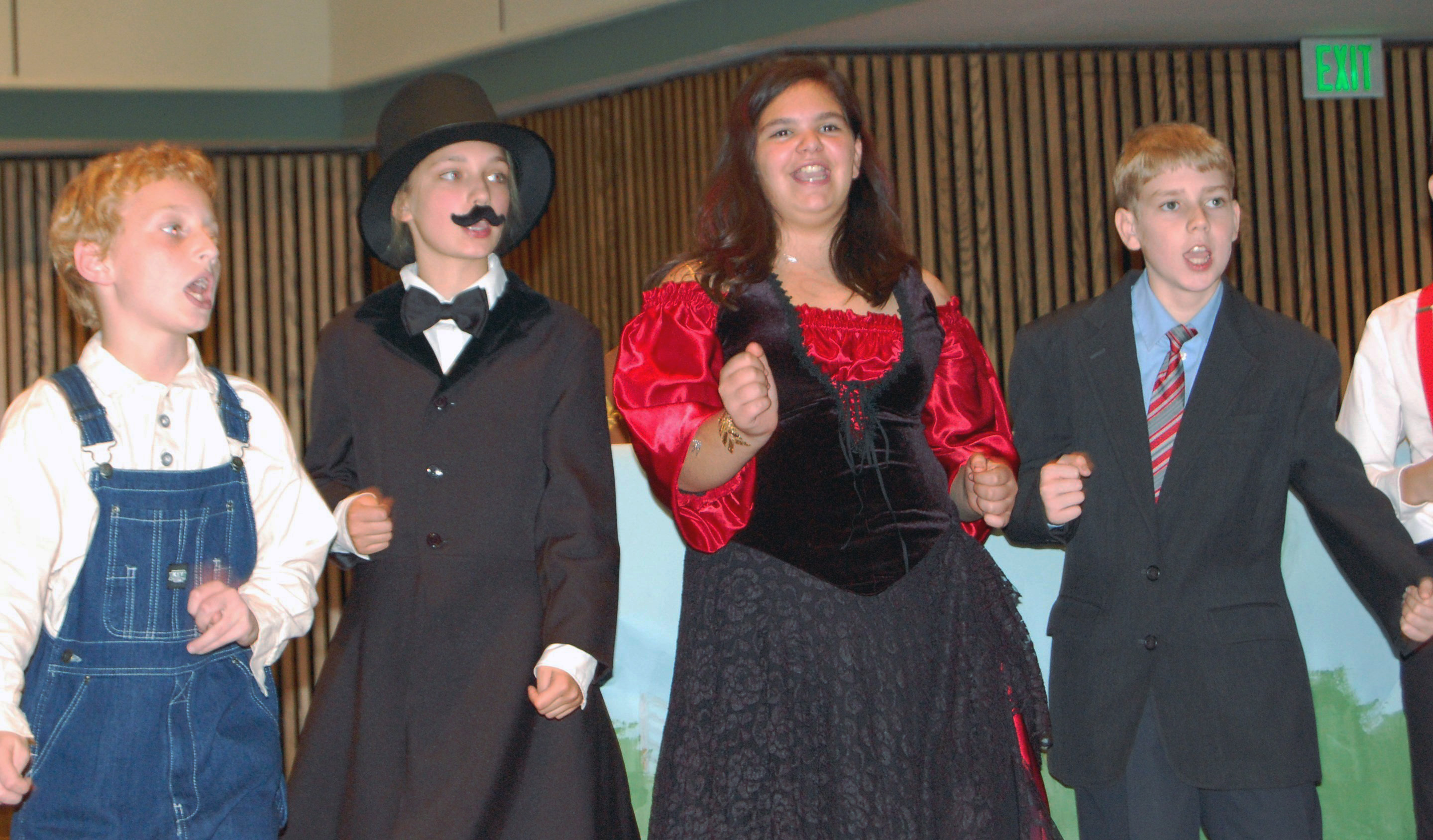 Each year, Mr. Dave Brothers leads the 5th grade students and members of the Drama Club in presenting the Patriot Program, a culminating activity for Social Studies. The program consists of an original musical play which highlights the history of our country. Some recent plays have been entitled "Abraham, Martin, and John" about Abraham Lincoln, Martin Luther King Jr., and John F. Kennedy; "Freedom's Call" about those who serve; "1776", chronicling the American Revolution; "A Tribute to Abraham Lincoln" chronicling his life and contributions. The 2015 play was based upon a novel that the children read, "The Mostly True Adventures of Homer P. Figg" about a young boy's adventures during the time of the Civil War. In 2016, the students honored World War II veterans with a play entitled "The Greatest Generation". The music and script in these productions allow students to place themselves in a different time and to "live history".